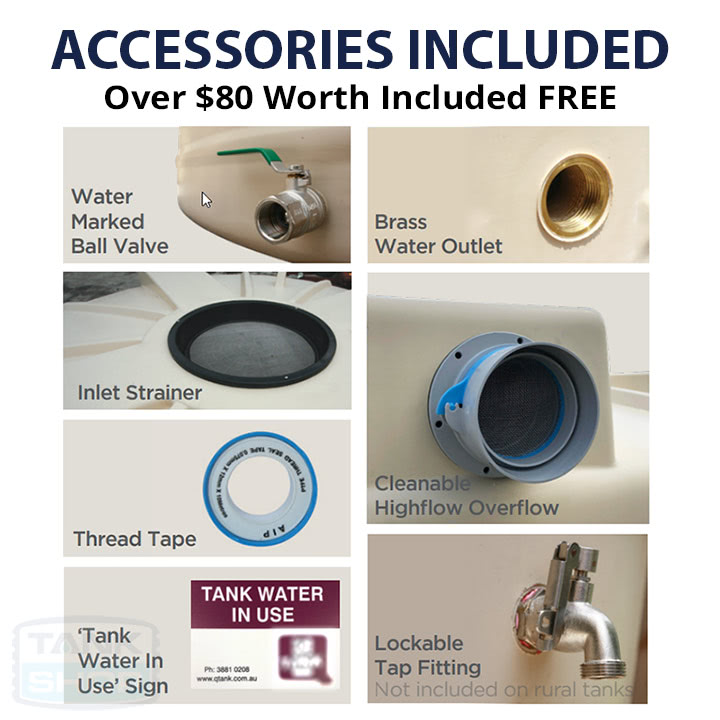 500mm Inlet Strainers*
Brass Water Outlets
90mm Highflow Overflow Kit
WaterMarked Ball Valves
Lockable Tap Brass (not included on "Rural" tanks)
"Tank Water in Use" sign
Thread Tape Premium
Note:
Two inlet strainers are included on 2500L and 5000L slimlines. 400mm inlet strainer sizes on 2500L and 3000L slimline tanks.
ThinTanks
come with their own inclusions.