The Fire Plug 3-in-1 (GSFP02) is an innovative multi-purpose device that works as a (1) Fire Plug to protect your home from bushfires, (2) Gutter Cleaner to keep debri from clogging your gutters, and (3) Rainwater Diverter redirecting rainwater to your swimming pool, pond or garden.  (New design released January 2020.)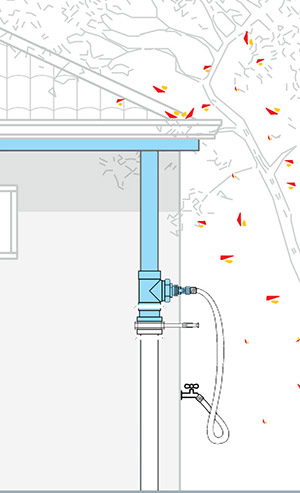 Defend your home from bushfires
Used as a Fire Plug, the Plug 3-in-1 helps defend your home against bushfire and ember attack by allowing you to full your gutters with water. Your gutters will be better able to withstand high temperatures and the water prevents embers from setting leaves or debris alight.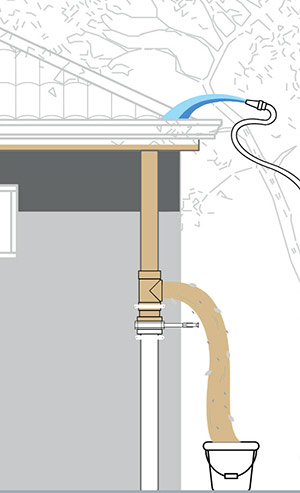 Clear your gutters of leaves & debri
Used as a Gutter Cleaner, the Plug 3-in-1 allows you to use your hose to flush leaves and other debri from your gutters without contaminating your stored rainwater.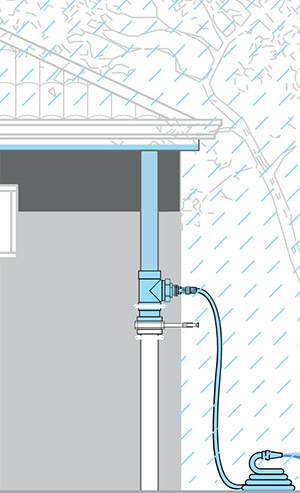 Divert rainwater to your pool/garden
Used as a Rainwater Diverter, the Plug 3-in-1 allows you to connect your hose to a downpipe during downpours and divert the rain to top up you pool, around the garden or even to another storage tank instead of letting it just go down the drain.
Install and Operate With Ease
The Fire Plug comes in kit form for easy installation. It's also easy to use. Simply close your downpipe, then fit your hose and use it to quickly fill your gutters with water. If you have multiple downpipes, you can install multiple Fire Plugs or you can install a Fire Plug on one downpipe and use Sliding Gate Valves to block off the others.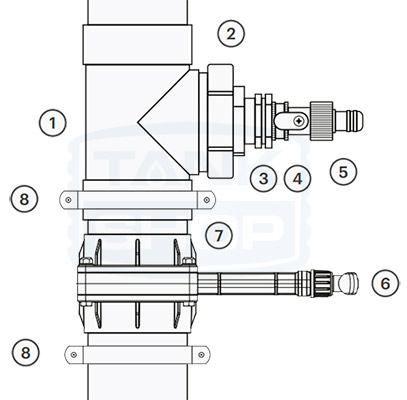 The Plug 3-in-1 Kit includes:
The Plug 3-in-1 'T'
Threaded End Cap
1″ to 3/4″ Adaptor
The Plug 3-in-1 Tap Valve
Hose Connector
Sliding Gate Valve
90mm Section of Pipe
90mm Brackets x 2