Water tanks are found in a range of colours today thanks to manufacturers who provide a selection of COLORBOND® colours. Tank Shop are proud to offer a huge range of colours from two trusted tank brands: Kingspan who build durable steel tanks, and QTank who set the benchmark in poly tank standards.
QTank Poly Tank Colours
Find the perfect colour match for your poly tank with QTank's selection of 24 modern COLORBOND colours.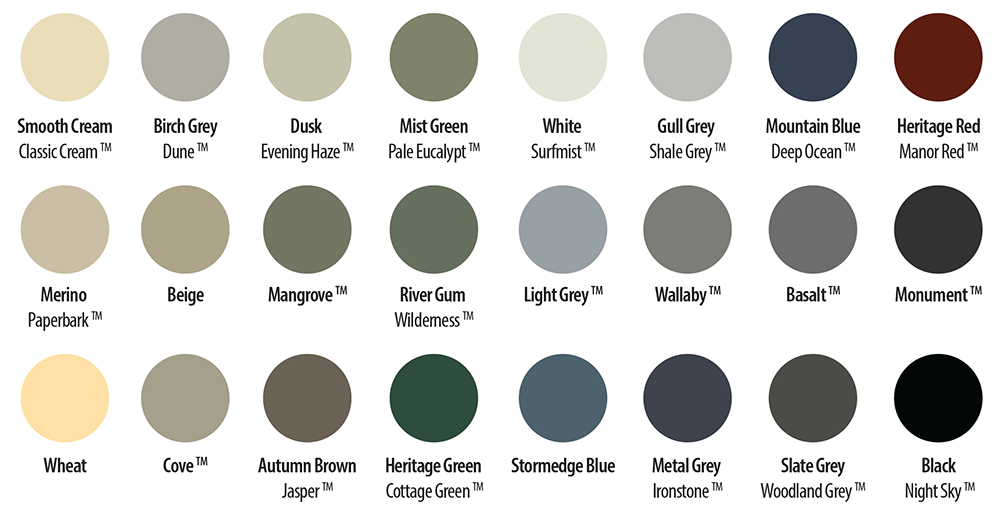 Kingspan Steel Tank Colours
Kingspan are bound to make your colour choice a bit more difficult with 23 COLORBOND Steel colours.