Rain Harvesting's 150mm Delta Commercial First Flush Diverter (WDCL15) allows for high-volume diversion and is suitable for commercial, industrial and agricultural applications.
Using a first flush diverter improves water quality and reduce tank maintenance by preventing the first flush of water, which may contain roof contaminants (such as sediment, bird droppings, spiders, insects, mosquito eggs and debris), from entering your tank. They help ensure cleaner water is available for use, which protects rainwater pumps and internal appliances.
How do First Flush Diverters Work?
First Flush Diverters are installed using a T-junction or high-flow inlet to which the diversion chamber is fitted. As the chamber fills with the initial dirty water from your roof, a ball rises until it seals the inlet, allowing the rest of your rainwater, which is much cleaner, to flow directly to your tank.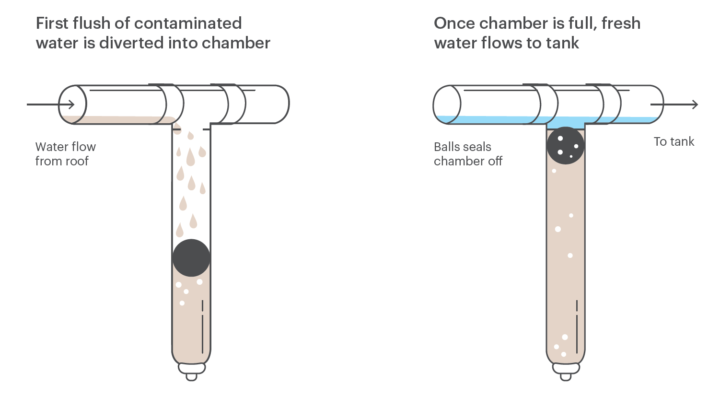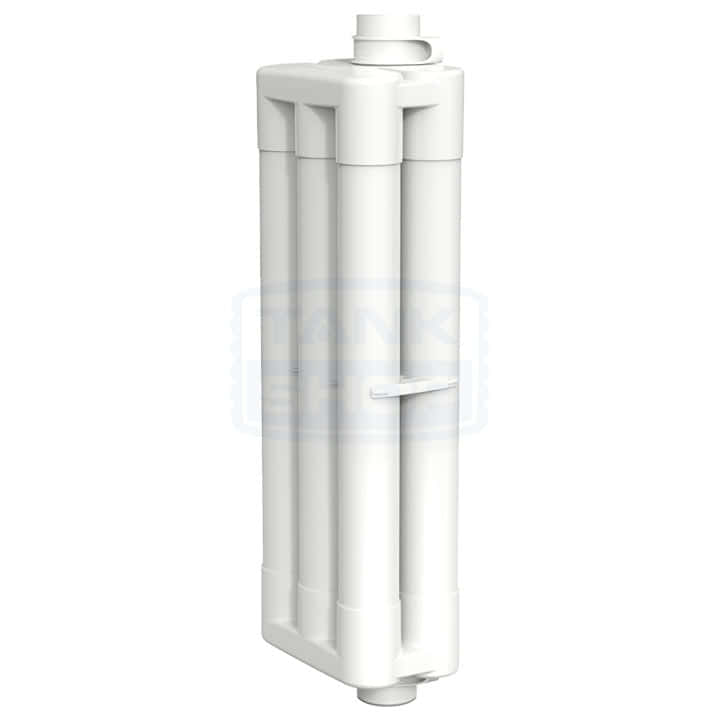 Delta High Volume Chamber
Easily divert large volumes of first flush with the Delta High Volume Chamber. Using multiple 100mm pipes to create the diversion chamber, the Delta's revolutionary design makes installation simple. The Delta chamber is customizable up to 2 metres. Every 1m of Delta chamber = 73 litres of diversion.
Integrated Ball and Seat
This unique design ensure that the first flush ball remains close to the seat, even in high flow events, ensuring the diverter seals as soon as the chamber is full. No more lost balls when cleaning your outlet either!
What's in the Box?
Delta chamber end caps x 2
Cage/Seat & Ball
Chamber support spacer
100mm-90mm socket reducer
Transparent Rapid Release Exit Funnel
Advanced Release Valve
Post/Wall Brackets x 2
Primary Filter Screen
150mm SW Tee Junction (WDIG35)
150x100mm SW tapered reducer (WDIG35)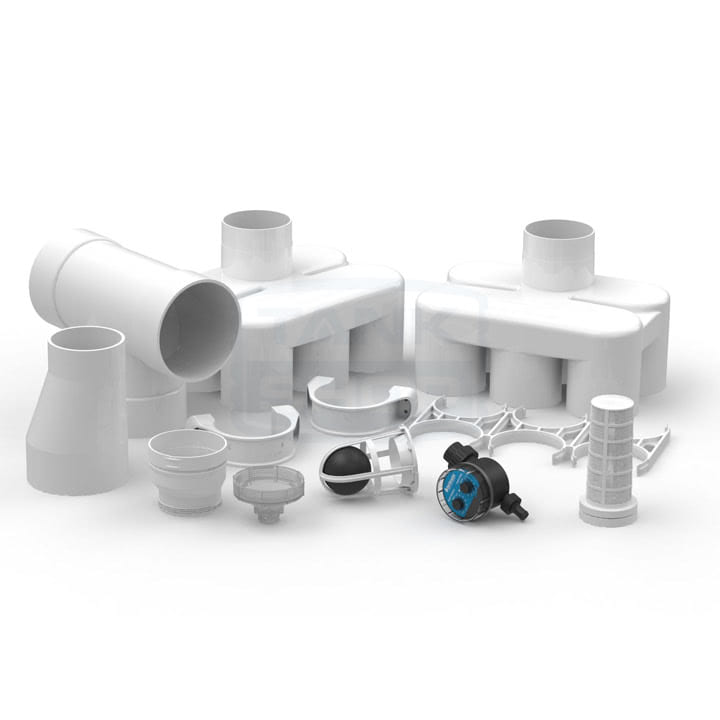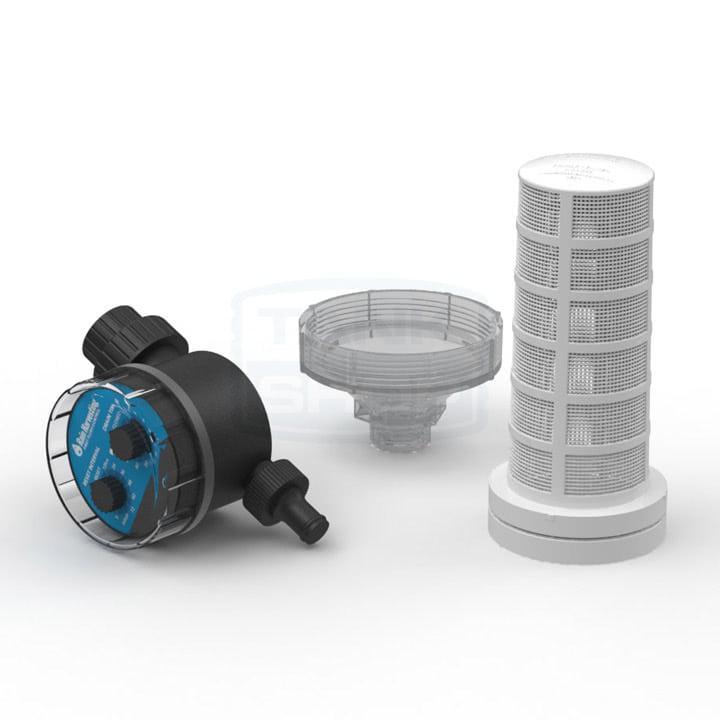 Maintenance made simple
The Advanced Release Valve allows you to program how frequently the first flush chamber empties.
The Transparent, Rapid-Release Exit Funnel allows for easy visual inspection and draws sediment into the exit flow for reduced build-up and blockages.
How to install a First Flush Delta